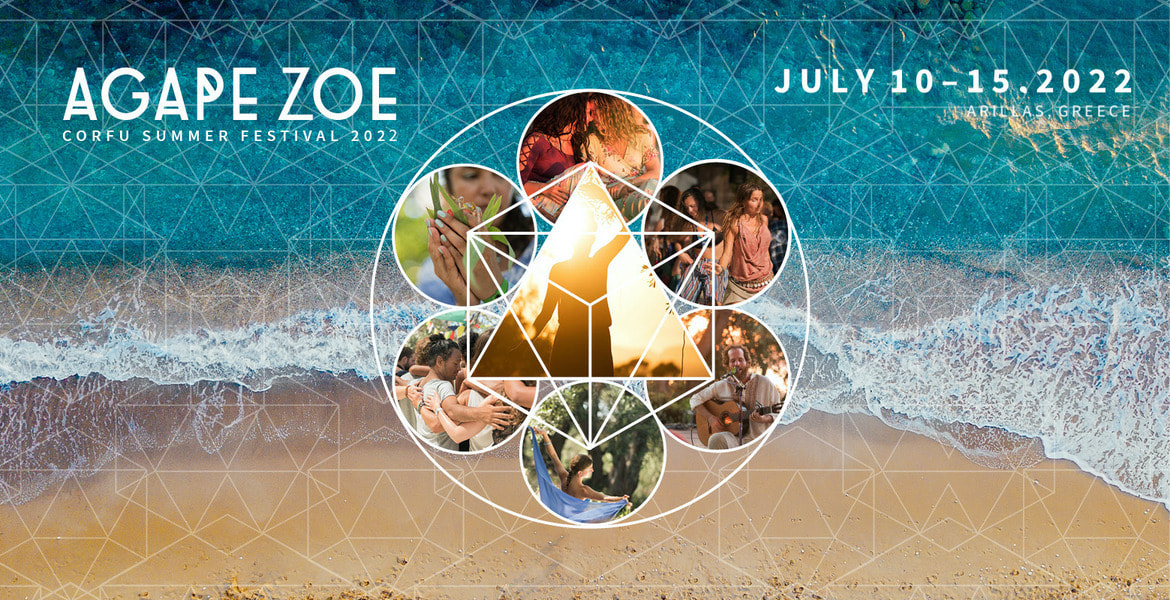 AGAPE ZOE Corfu

Summer Festival 2022

10.-15.

July

, ARILLAS, Corfu
Tickets for AGAPE ZOE Corfu
---
Information
PRICES
All festival tickets include daily breakfast (6x) .
Super Early Bird Ticket 329 €
Regular Festival Ticket 429 €


WE* LOVE* LIFE*
When was the last time you felt truly free? When did you last feel that open, blissful state that comes from truly connecting and belonging to yourself, to others and to the rich land beneath your feet? Or dip those feet into a warm crystalline sea at sunrise before they dance you into waves of ecstasy under a blanket of summer stars that very same night?
July 2022, on the magical "Mermaid Island" of Corfu, Greece, we are gathering again a sweet tribe of lovers, visionaries, musicians, dancers, healers, and sacred souls to revel in the freedom and expansion we create when we come together in community, artistry, movement, and reverence for this sweet blessed journey of life.
AGAPE ZOE brings you a festival like you've never experienced before. Join us for a sun-soaked midsummer week, as we deep-dive into ourselves and community through yoga, music, dance, breathwork, meditation and greek culture with renowned local and international artists and healers.
We'll gather in Arillas, surrounded by fairytale olive groves and breathtaking sunset views over the Ionian Sea. Join us in paradise this summer and let's see what magic we can create together.
Discover the secret of YAMASTÉ!
more informations coming soon...